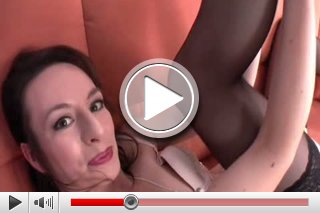 Gundula likes to fondle herself at their legs with pantyhoses. She becomes hornier and hornier...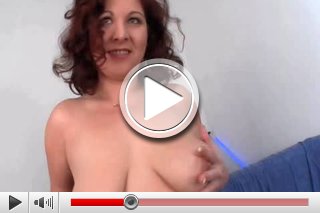 She undresses the rest of her clothing rapidly and lolls onto the couch: Now we can throw a view on her cute tits...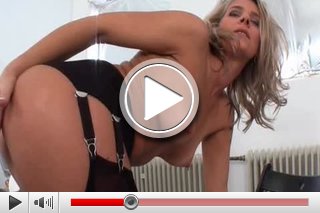 Perfect body and hold-up stockings! Exactly this is my dream of a perfect MILF...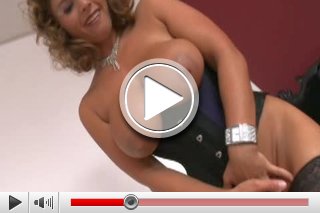 What a horny MILF! This mega big boobs and hot legs twist really every man's head...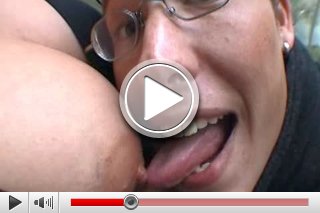 During the break MILF Biggi gets horny. She goes down the street to find a potent lover to fu**with...